The Decline of Cursive: A Digital Exhibit by OhioLINK Luminaries Intern Judinya Thwaites-Brevik
The Mahn Center was thrilled to welcome OhioLINK Luminaries Intern Judinya (Nya) Thwaites-Brevik for a seven-week rotation to start off the spring 2022 semester. Nya is a sociology major in the Honors Tutorial College, minoring in psychology and political science with a certificate in Law, Justice and Culture.
The OhioLINK Luminaries Program aims to identify and encourage diverse candidates that are more representative of the state's population to gain experience and insight into Ohio's libraries and library-related industries, while also encouraging and supporting efforts towards greater diversity, equity, and inclusion at the library level. The program offers students a unique, paid opportunity in academic libraries not available through traditional internships or part-time campus employment. 
The OhioLINK Luminaries Intern spends set amounts of time each semester over the course of the academic year working in different departments throughout Ohio University Libraries. While exploring our Digital Archives, Nya realized that she, like many students, could not read most of the cursive materials preserved in our collections. Recognizing the significant barrier this created to the study of the past through original primary source documents, she chose to focus her Mahn Center rotation on creating a digital exhibit further exploring cursive materials in our collections and the dilemmas posed by being unable to read them.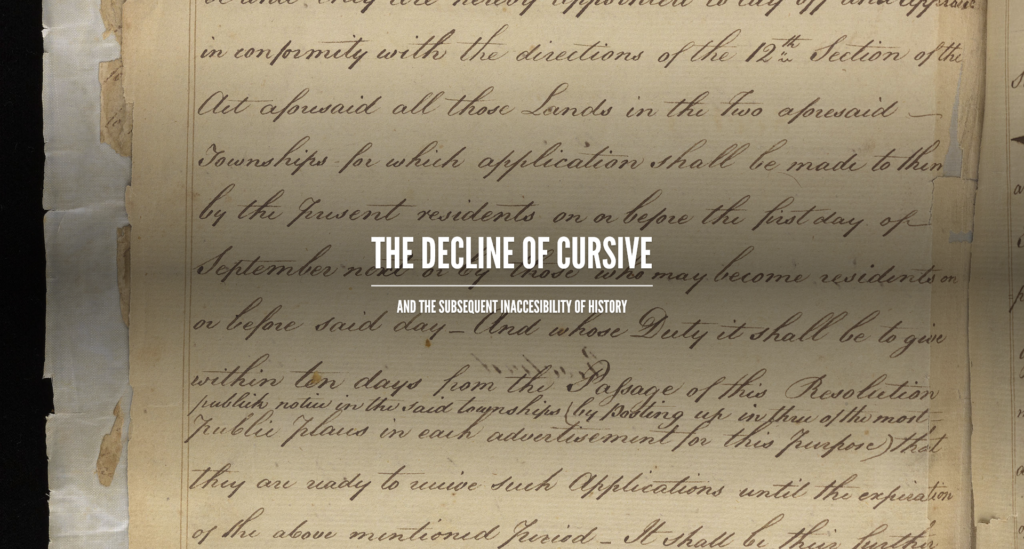 Nya's final project, The Decline of Cursive and the Subsequent Inaccessibility of History, explains why learning to read and write cursive is so important and encourages students and others to take on the challenge themselves.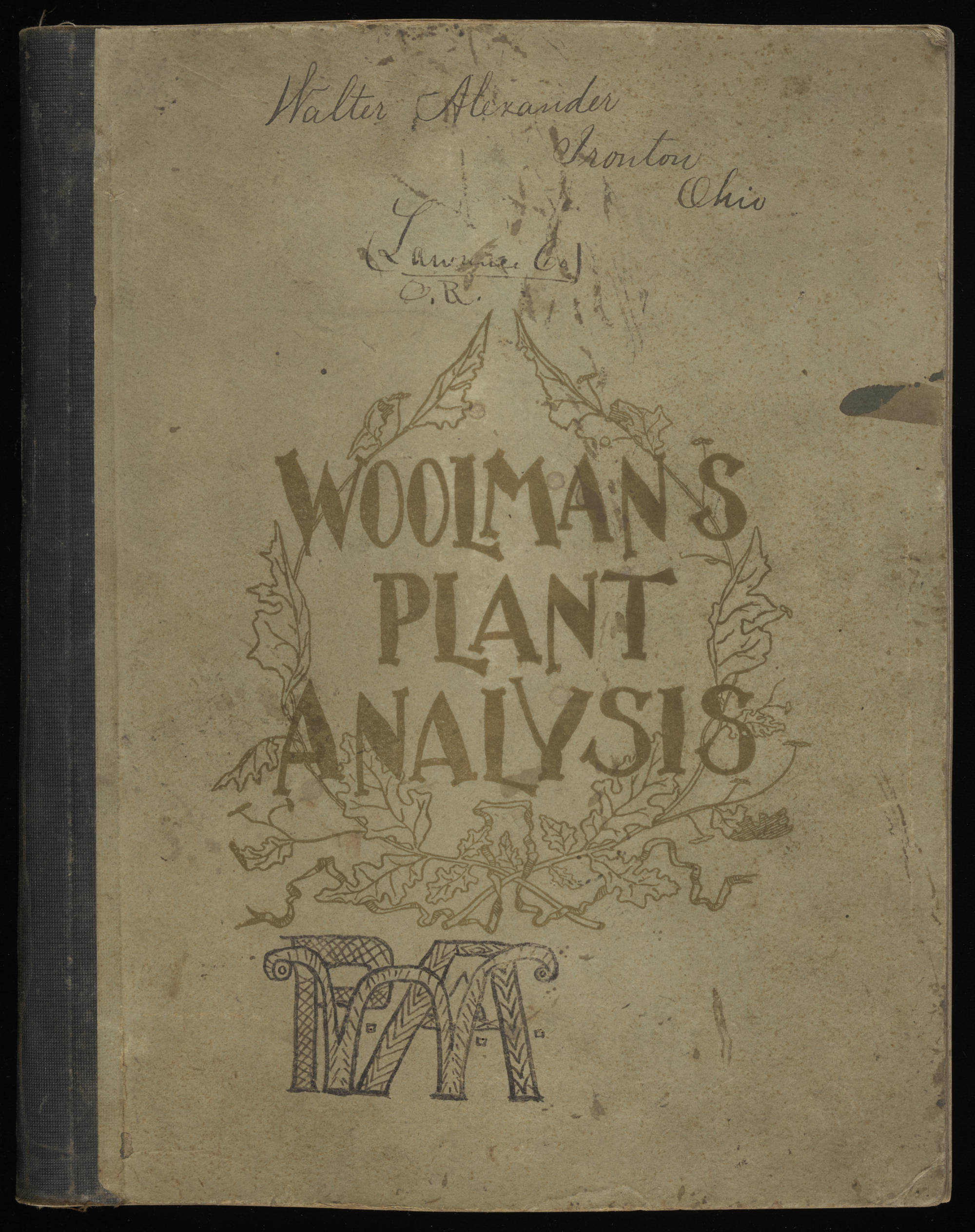 One of several items she focuses on is Walter Alexander's Herbarium and Plant Analysis Workbook. Alexander was an African American high school student studying local botany in 1897 in nearby Ironton. In Nya's words, "who is there to translate the journal of a Black teen from Ohio in the 1800s? That history has value and it's a shame to watch it become inaccessible to the average person." Through this exhibit viewers are invited to try their own hand at reading and transcribing Alexander's notes. We invite you to explore Nya's exhibit and maybe even give transcription a try yourself!