Welcome
You may have been redirected to this page for Richard Post because
you used an out-of-date link or were looking for information regarding the book
Chemistry - A Self-Teaching Guide, Third Edition, Wiley Publishers 2020 ,
co-authored with Chad Snyder and Clifford Houk.
Another page you may have been looking for is the Boatanchor Pix page
which is dedicated to restoring old complicated communication radios.
A page you might wish to look at is the web page of the Museum of Radio and Technology
in Huntington, West Virginia. All of the staff at the Museum are volunteers.
I volunteer at the Museum occasionally.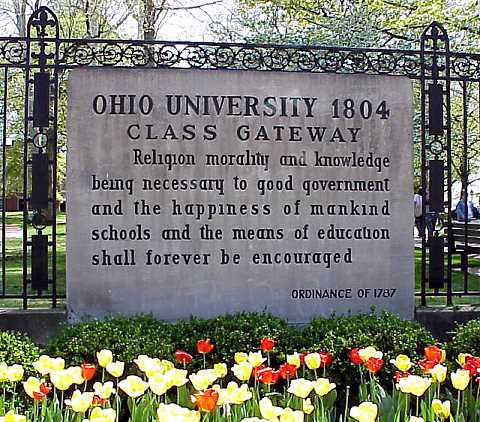 The other Ohio University gateway known as the

Campus Gateway
is inscribed with the following good advice for those entering and leaving the campus.

"SO ENTER THAT DAILY THOU MAYEST GROW IN
KNOWLEDGE, WISDOM, AND LOVE"


"SO DEPART THAT DAILY THOU MAYEST BETTER SERVE
THY FELLOWMEN, THY COUNTRY, AND THY GOD"



I have retired from Ohio University and am now Assistant Dean Emeritus.



Richard Post
Format Gifs courtesy of Jelane.